Having a small yard or patio doesn't mean you can't enjoy some beautiful shrubs. Similarly, if you have a big yard that's already mostly filled, you can still work in an extra shrub or two by choosing plants that will remain petite. There are many excellent shrubs available that fit in small spaces. By learning what they are, you can choose options that meet your needs and your preferred aesthetic.
If you don't have a lot of room for more plants, here is a look at some of the best shrubs for small spaces.
Cranberry Cotoneaster
With a cranberry cotoneaster, you get a shrub that looks great most of the year. In the early summer, you'll be greeted with a ton of pink flowers. During the late summer, the berries dot the shrub. By fall, the leaves shift to a beautiful bronze.
Plus, the cranberry cotoneaster stays pretty small. Usually, it tops out at just 2 or 3 feet high. The foliage is dense, so it looks hearty. As a bonus, you might have more bird watchers may appreciate additional avian visitors, as many enjoy feasting on the berries once they appear.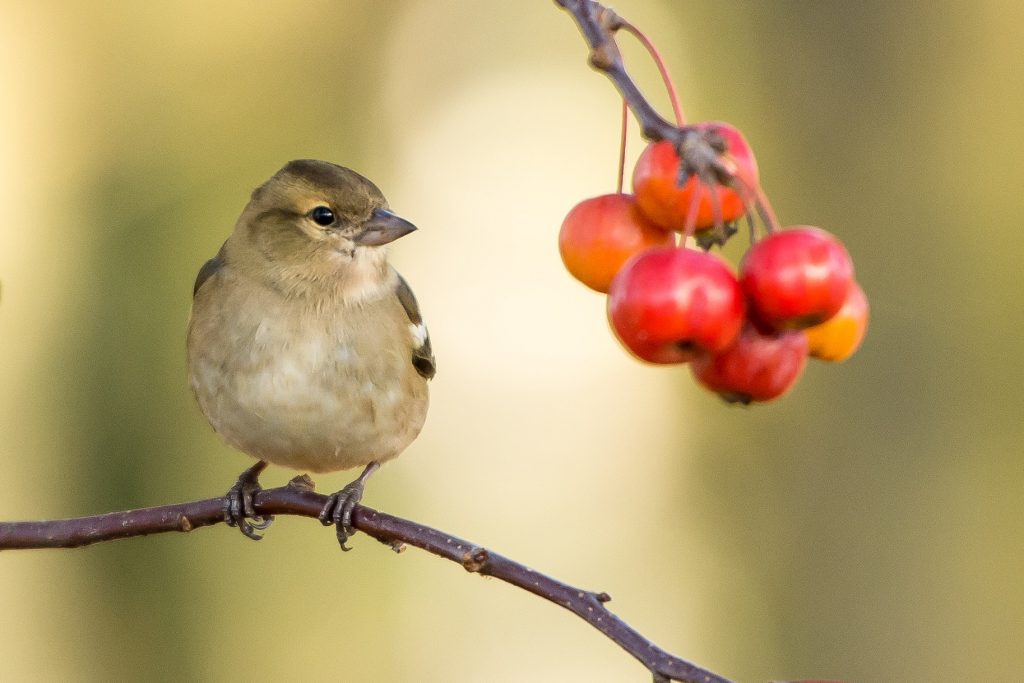 Scarlet Beauty Sweetspire
With the Scarlet Beauty sweetspire, you are in for a treat. When it flowers, you get 3-inch panicles featuring tiny white blooms, which are brilliantly offset by the vibrant green leaves. Not only are they pretty, but the flowers are also quite fragrant, which many enjoy. Once grown, the Scarlet Beauty usually tops out near the 3- or 4-foot mark.
If you need something smaller, then consider the Little Henry sweetspire instead. Typically, it grows to just 18 to 24 inches tall, making it a great choice for a petite garden space.
Bella Anna Hydrangea
Hydrangea lovers who have a limited amount of space adore the Bella Anna. In most cases, it caps out at 3 feet tall, so it works well in compact gardens. Plus, the beautiful blooms are a brilliant pink, which is perfect for injecting some vibrant color into your landscaping.
The Bella Anna hydrangea is a newer variant, so it isn't available everywhere. Luckily, there are other small-space hydrangeas. Just make sure to focus on compact options and always read the label to check the anticipated final height before you buy.
Goldflame Spirea
When it comes to small space shrubs, there are many compact spirea options around. However, the Goldflame is often a favorite for gardeners thanks to its stunning coloring. New growth is usually bronze. As it matures at the start of summer, shades of yellow-green emerge. Next, you get to enjoy the amazing flowers before the leaves shift to vibrant orange in the fall.
Essentially, the Goldflame spirea is excellent for adding inspiring colors to a small-space garden. It allows you to add a bit of the unexpected, making it a fun option when you only want something a few feet tall.
Haaga Rhododendron
If you're in a cooler, damp climate and prefer evergreen shrubs with stunning blooms during the warmer months, the Haage rhododendron is a great option. The flowers feature a range of pink hues, some bold and some soft. Dense green foliage makes the blooms stand out, and the leaves remain vibrant all year-round.
Typically, this rhododendron gets up to 3 feet wide and 3 feet tall. It can work as an accent or even as a low hedge, making it a versatile choice as well.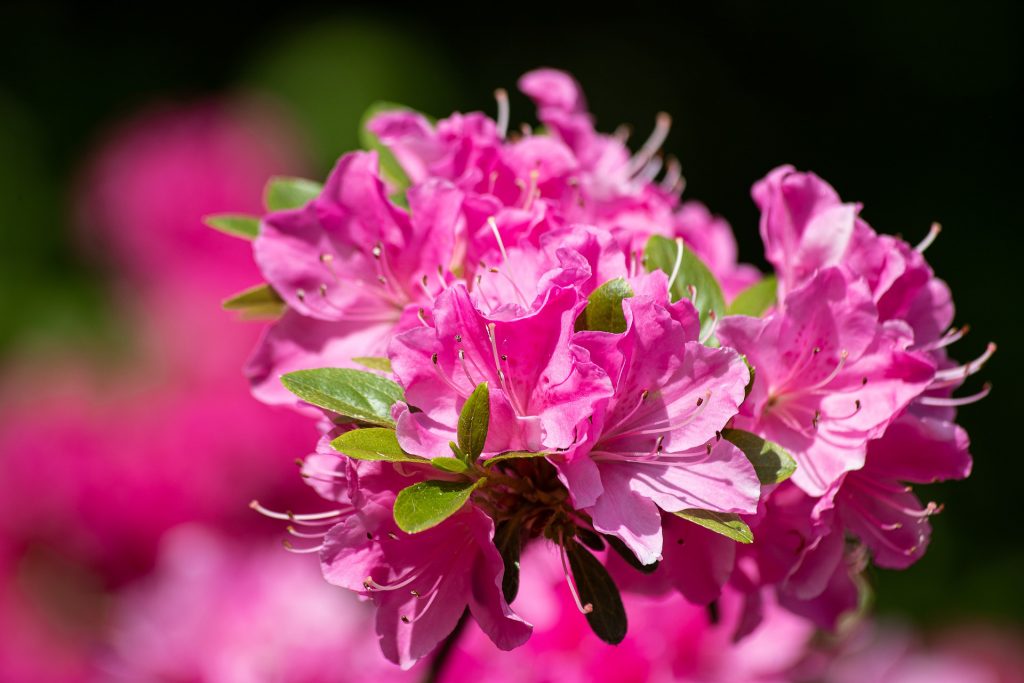 Cream De Mint Dwarf Mock Orange
If you are looking for a low-maintenance, evergreen, small-space shrub, the Cream De Mint Dwarf Mock Orange is for you. It reaches about 2-and-a-half feet tall and wide when mature, and takes very little work to keep healthy and happy.
The new spring growth usually comes in green-gold hues. Once mature, the leaves are glossy and minty, featuring creamy edges, giving this shrub something a bit unique.
Carsten's Wintergold Mugo Pine
With the Carsten's Wintergold Mugo Pine, you get deep green needles in the summer that shift to a brilliant gold when the weather turns cold. The needles are densely arranged, which can make them great for adding privacy or creating bold statements.
Plus, it only gets up to 2 feet tall and wide in most cases. In fact, thanks to its size, you can even plant the Carsten's Wintergold Mugo Pine in a container, giving you the utmost in flexibility regarding placement.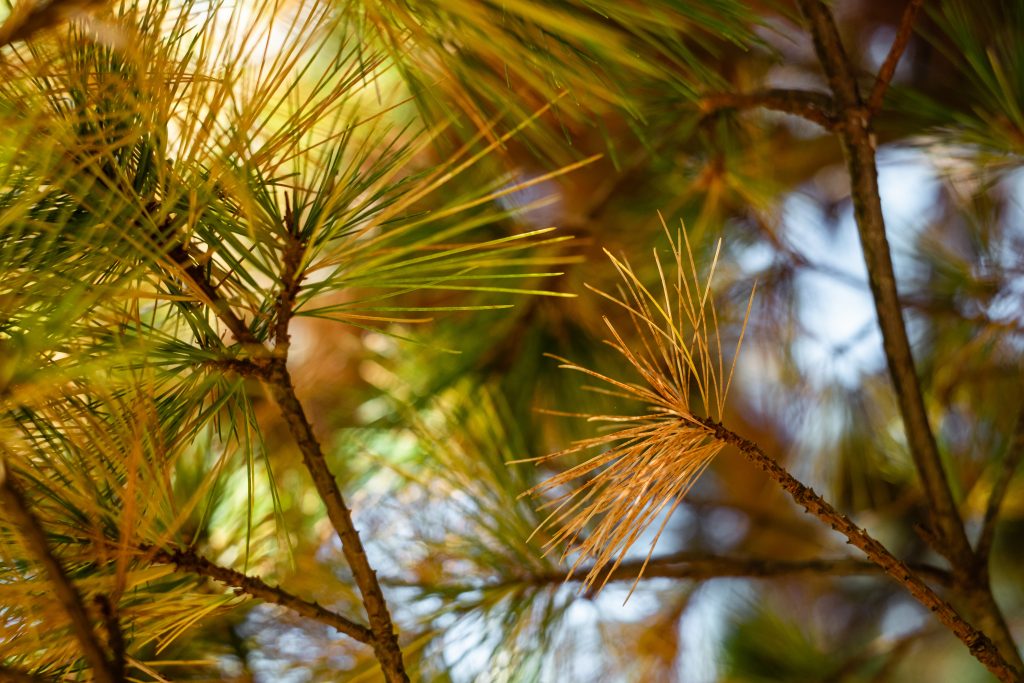 Dwarf Pomegranate
With bright orange flowers and deep, dense foliage, the dwarf pomegranate is a show-stopper when in bloom. Plus, it produces ornamental fruit in an orange-red hue, giving it added visual interest for part of the year.
However, you should really only consider the dwarf pomegranate if you live in an area that has hot, dry summers. That's the region where this shrub truly thrives.
Kelsey's Dwarf Red-Osier Dogwood
What makes the Kelsey's Dwarf Red-Osier Dogwood unique is its stems. During the summer, this shrub has lush, green foliage, making it a great backdrop. However, once the leaves fall, you can enjoy the striking red stems, making it a fantastic addition for a garden's winterscape, particularly when coupled with some evergreens.
The Kelsey's Dwarf Red-Osier Dogwood only gets to about 30 inches tall and wide, so it works well in small spaces. Plus, it tends to maintain a somewhat rounded shape without much maintenance, so it can stay looking wonderful without a ton of work.